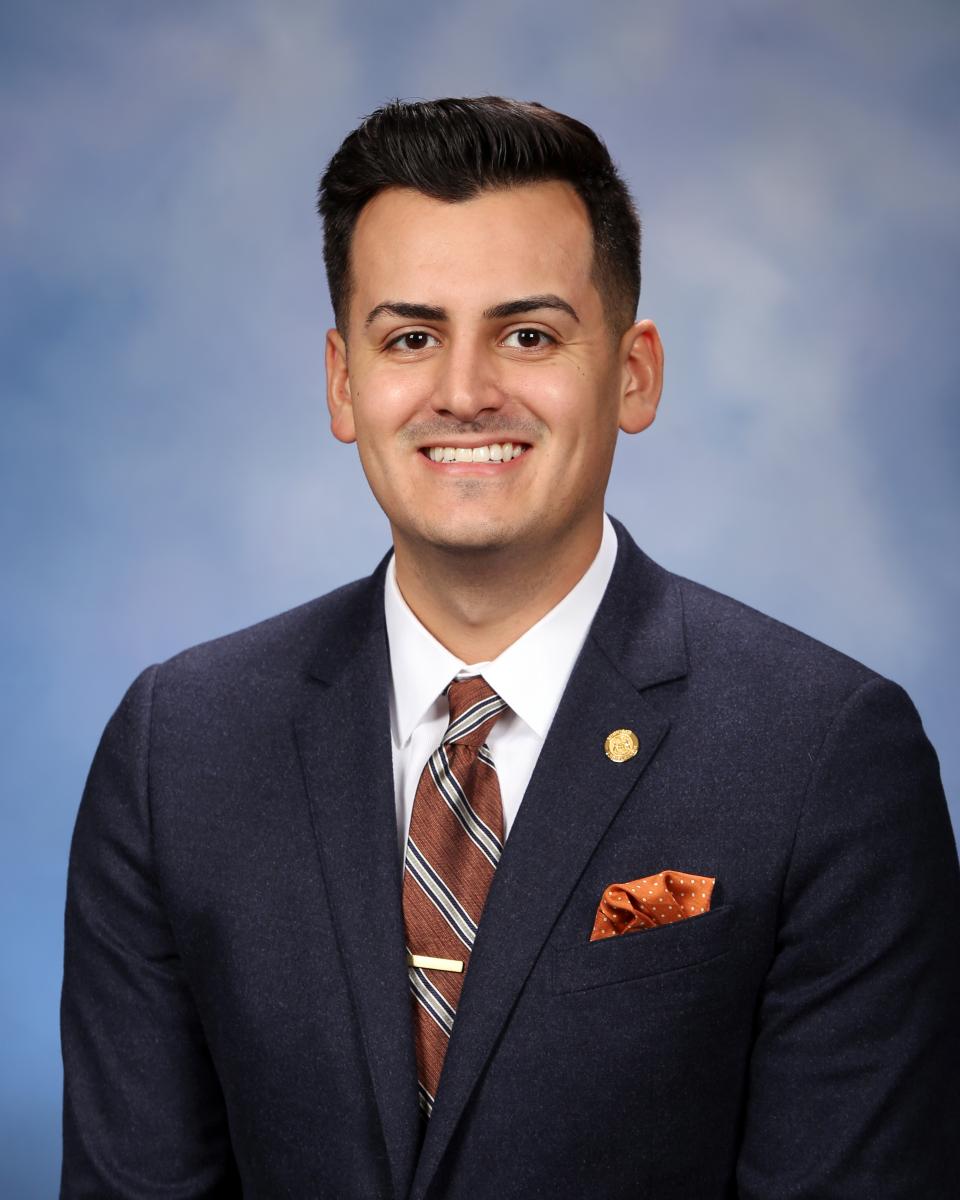 Who is he?
Rep. Darrin Camilleri represents the 23rd District, including Gibraltar, Grosse Ile, Huron, Trenton, Woodhaven, and Brownstown. He currently serves as the Minority Whip and previously served on the Education Reform, Energy Policy, and Commerce and Trade Committees.
Rep. Camilleri was elected in 2016 at age 24, the youngest Latino and first Maltese-American to serve in the House. He is a first-generation college graduate. Prior to being elected, Rep. Camilleri taught social studies and served as a Parks and Recreation Commissioner in Brownstown.
Last year, Rep. Camilleri received our 2017 Legislator of the Year award for championing progressive values in the House.
Why was he chosen as Legislator of the Month?
We chose Rep. Camilleri as our November Legislator of the Month for his efforts to defend American workers and calling on the state to end tax breaks for GM after the automaker announced layoffs.
What else has he been up to in the legislature?
Click here to cast your vote for Darrin Camilleri as Progress Michigan's Legislator of the Year.