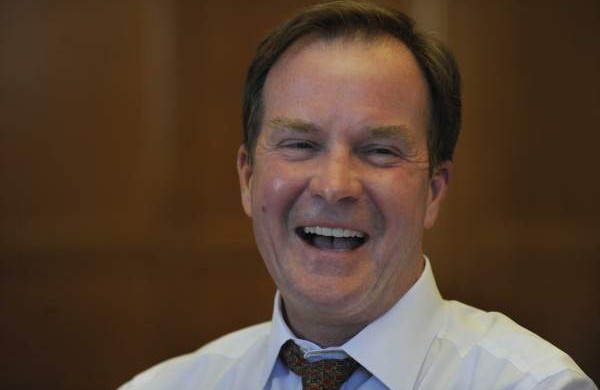 FOR IMMEDIATE RELEASE
News from Progress Michigan

March 20, 2019

Contact: Sam Inglot, 616-916-0574, sam@progressmichigan.org

Progress Michigan v. Schuette Appeal to be Heard by Supreme Court
Progress MI has evidence showing Schuette, staff used private email accounts to conduct public business

LANSING — The Michigan Supreme Court will hear Progress Michigan's case as the government watchdog organization seeks emails sent by former Attorney General Bill Schuette and his staff through private accounts to conduct public business. Schuette put up every roadblock he could to this FOIA request – from sovereign immunity to the court of claims to court rules. The Supreme Court has agreed to look at every one of those obstacles.
"We are looking forward to making our case before the Michigan Supreme Court and thank the court for the opportunity. As we've seen over the past few weeks, transparency in government is something the people of Michigan are passionate about and want to see more of from their elected officials," said Lonnie Scott, executive director of Progress Michigan. "Even though Bill Schuette is out of office, accountability doesn't have an expiration date and we need to know how Schuette and his staff were using private email accounts to conduct public business. We are also thankful the Court will address the flawed and nonsensical roadblocks the former Attorney General put up to attempt to block transparency."
The lawsuit was originally filed in July 2018 after years of FOIA research by Progress Michigan and taking the case through the legal process:

Through various Freedom of Information Act requests, Progress Michigan discovered numerous examples of Schuette and his staff using private email accounts to conduct the public's business. In September 2016, Progress Michigan filed a FOIA request seeking all emails sent or received by AG staff using personal email accounts in performance of their official duties since November 1, 2010.

In October 2016, Schuette denied the request saying his office "does not possess record meeting your description." In response to the denial, in November 2016, Progress Michigan appealed the denial. Later that month, the AG's office denied the appeal saying "no such records exist."

The denial and claim that no such records exist contradicts the fact that Progress Michigan identified and possesses numerous instances of such records. Progress Michigan then took its quest for transparency and open government to the Court of Claims in April 2017 with copies of the records included.

Progress Michigan believes Schuette's office is either violating FOIA law or has failed to preserve public records in violation of state law.

Schuette wanted the Court of Claims to reject Progress Michigan's claim, but was denied. In December 2017, Schuette pushed back against the case with the Court of Appeals, which ruled in Schuette's favor over a filing technicality, not the substance of the case.

Progress Michigan believes the Court of Appeals erred in its decision and has decided to move its quest for transparency forward by appealing to the Michigan Supreme Court.

"Sunshine Week may be in the past, but every week is Sunshine Week at Progress Michigan," Scott continued. "We look forward to the opportunity to present our strong evidence to the court and to finally getting a fair hearing about the substance of our case."
###