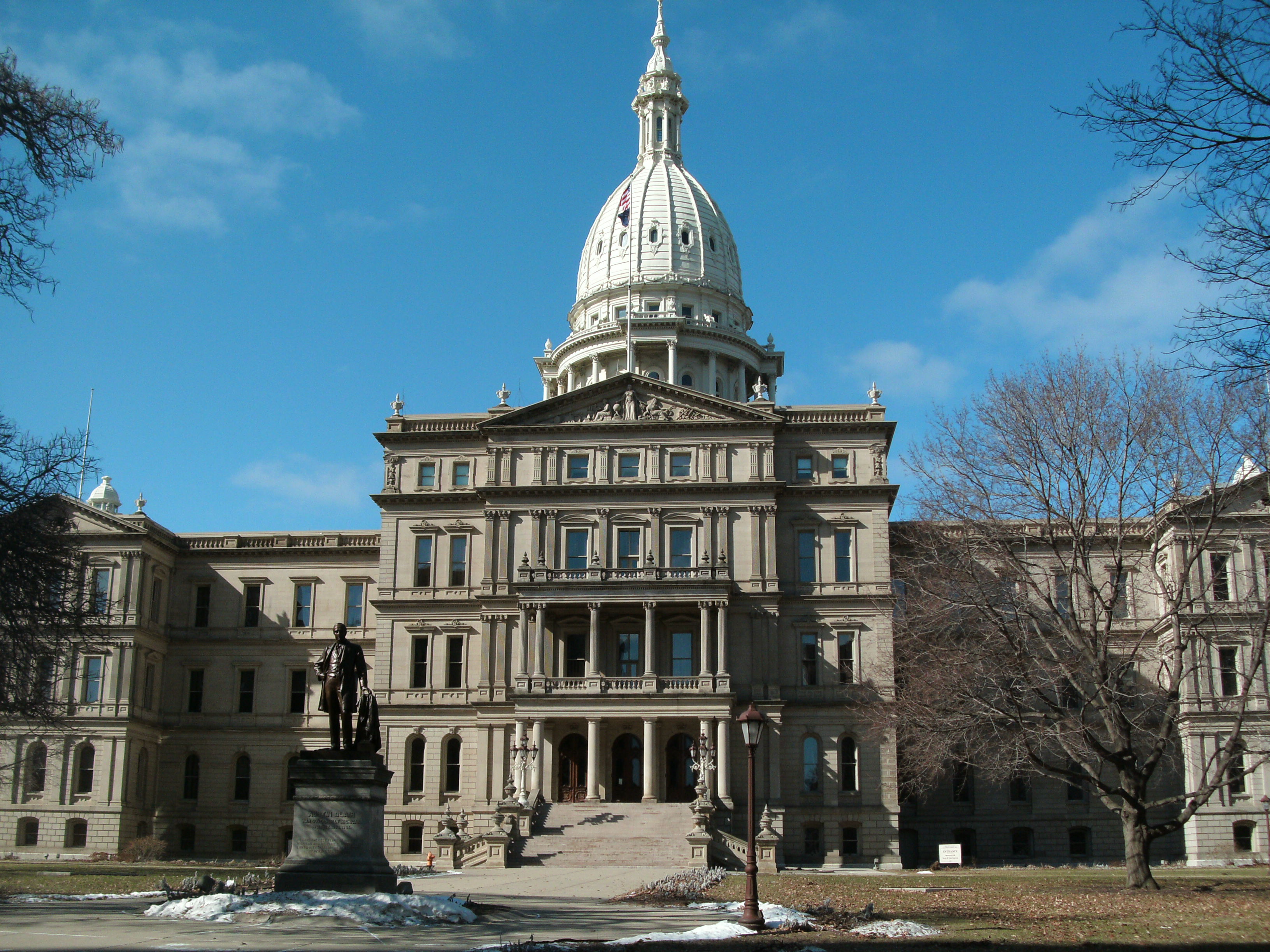 FOR IMMEDIATE RELEASE
News from Progress Michigan
Marcy 19, 2019
Contact: Sam Inglot, 616-916-0574, sam@progressmichigan.org
House Passes FOIA Bills, Progress Michigan Tells Senate Not to "Shirk" Transparency
While not perfect, FOIA bills represent big step forward for transparency in Michigan
LANSING — Progress Michigan is applauding the House's passage of bills opening up the governor and legislature to open records requests and is urging the Senate to move quickly on passing the transparency measure.
"Michigan has needed more transparency for far too long, and while these bills aren't perfect, they will be a major step forward in shining more light on the halls of power in our state," said Lonnie Scott, executive director of Progress Michigan. "Historically, the Senate is where pro-transparency efforts have gone to die, but that cannot be allowed to happen again. We're calling on Senate Majority Leader Mike Shirkey to ensure these bills move swiftly through his chamber. Michiganders are done waiting and are tired of excuses. We need more transparency in Michigan right now. The quicker the bills move and are signed into law, the quicker we can get back to work advocating for changes to make LORA and FOIA even better."
Through legislative records and public reports, Progress Michigan has outlined how a majority of state senators have supported expanding the Freedom of Information Act to the governor's office and legislature. Whereas the Senate has been a major stalling point for this type of legislation in the past, the record shows there's a critical mass of legislators who are on the record supporting this type of legislation.
"We still have some major concerns about these bills, like the lack of judicial review for legislative record denials and some very broad exemptions, but we think the time to act on more transparency is now and these bills are a good step forward. We will continue to advocate for changes and more transparency in the days ahead," Scott continued. "Michiganders have asked for more accountability and transparency from their elected officials and are tired of Republicans talking about it and not living up to those ideals. We're hopeful the Senate won't 'Shirk' their responsibility again and will get these bills to the Governor quickly."
###