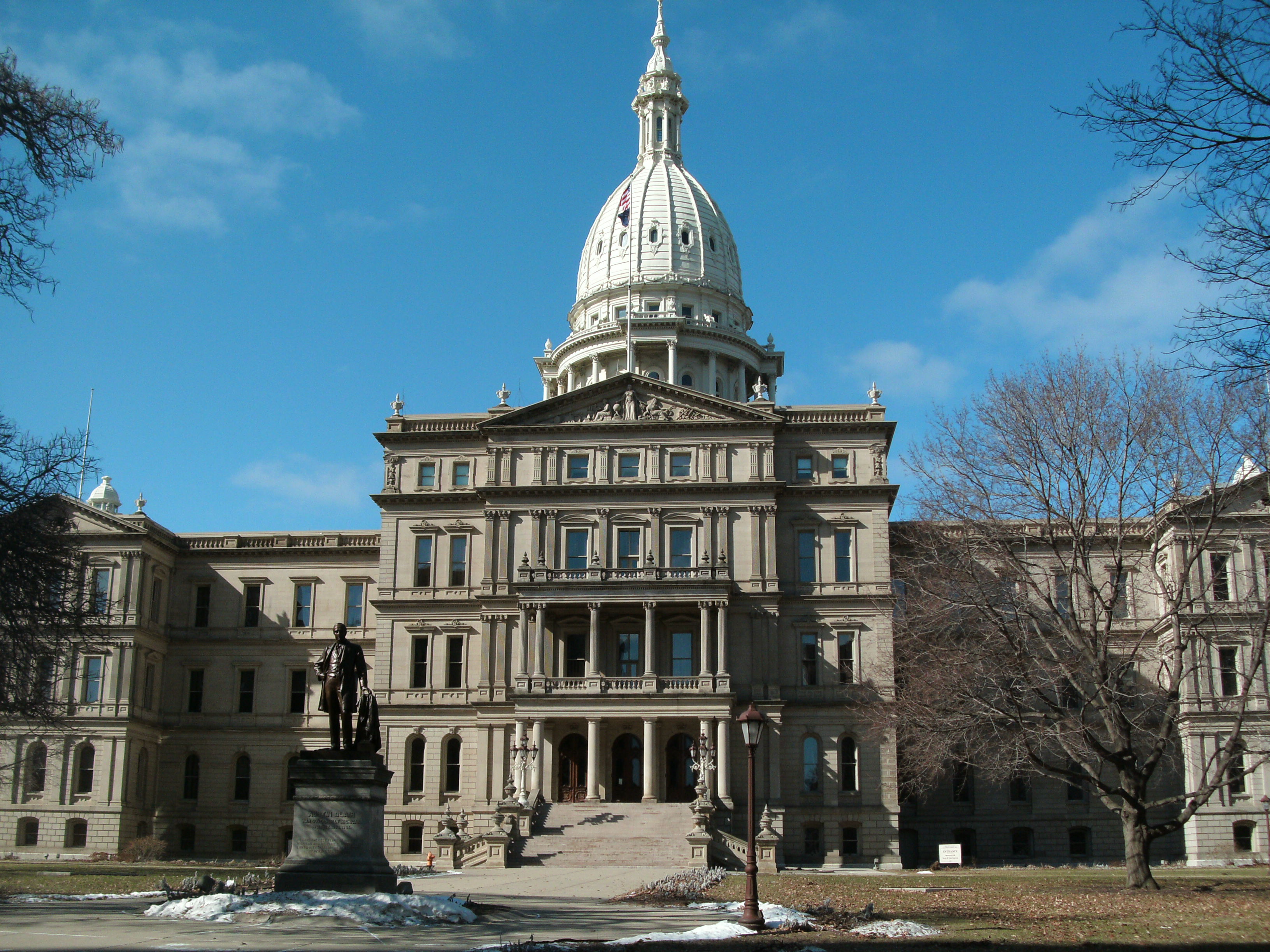 FOR IMMEDIATE RELEASE
News from Progress Michigan
June 6, 2019
Contact: Sam Inglot, 616-916-0574, sam@progressmichigan.org
Reports Show Desperate Need for Lobbying Reform
News stories detailing lobbyist and ex-lawmaker's meddling in governmental affairs put Michigan's weak lobbying, disclosure laws on display
MICHIGAN — Progress Michigan is calling attention to Michigan's abysmal lobbying and financial disclosure laws in the wake of reports by the Detroit Free Press and Michigan Campaign Finance Network showing a lobbyist and ex-lawmaker meddling in public affairs to benefit industries they represent.
"Michigan's lobbying and financial disclosure laws are completely broken and just today the public was shown how much our system is in need of repair. There are greedy, self-serving actors out there who abuse our lax laws to line the pockets of themselves and their clients," said Lonnie Scott, executive director of Progress Michigan. "Michigan has the worst ethics and transparency rankings in the country and we cannot allow this type of shady behavior to continue. We need to fix this and hold people accountable."
One of the reports, published by the Detroit Free Press, detailed how a gravel lobbyist had a direct hand steering a study commissioned by the Michigan Department of Transportation to benefit his industry. The meddling even went so far as to spell out the outcome of what the study should be before it even took place. That study has been cited by lawmakers and the very lobbyists who pushed it behind the scenes to support legislation to erode local control of mining operations.
The other report published today by the Michigan Campaign Finance Network shows how ex-Senate Majority Leader Arlan Meekhof may have blatantly violated a state law, which he helped write, by communicating directly with state officials on behalf of marijuana businesses for whom he is a paid consultant.
Both reports relied on documentation obtained through the Freedom of Information Act.
The reports come of the heels of State Rep. Larry Inman being federally indicted on the allegation that he sought a bribe in exchange for a vote on the repeal of Michigan's prevailing wage law.
"These stories detailing impunity and corruption continue to pile up and nothing is being done about it," Scott continued. "Transparency laws are dying on the vine and financial disclosure reforms are gathering dust because Republicans like Senate Majority Leader Mike Shirkey are content to work with lobbyists in the shadows away from the eye of the public. We need to fix this broken system because the people of Michigan deserve a transparent, accountable government that works for them, not the greedy interests of a handful of corporations and their lobbyists."
###