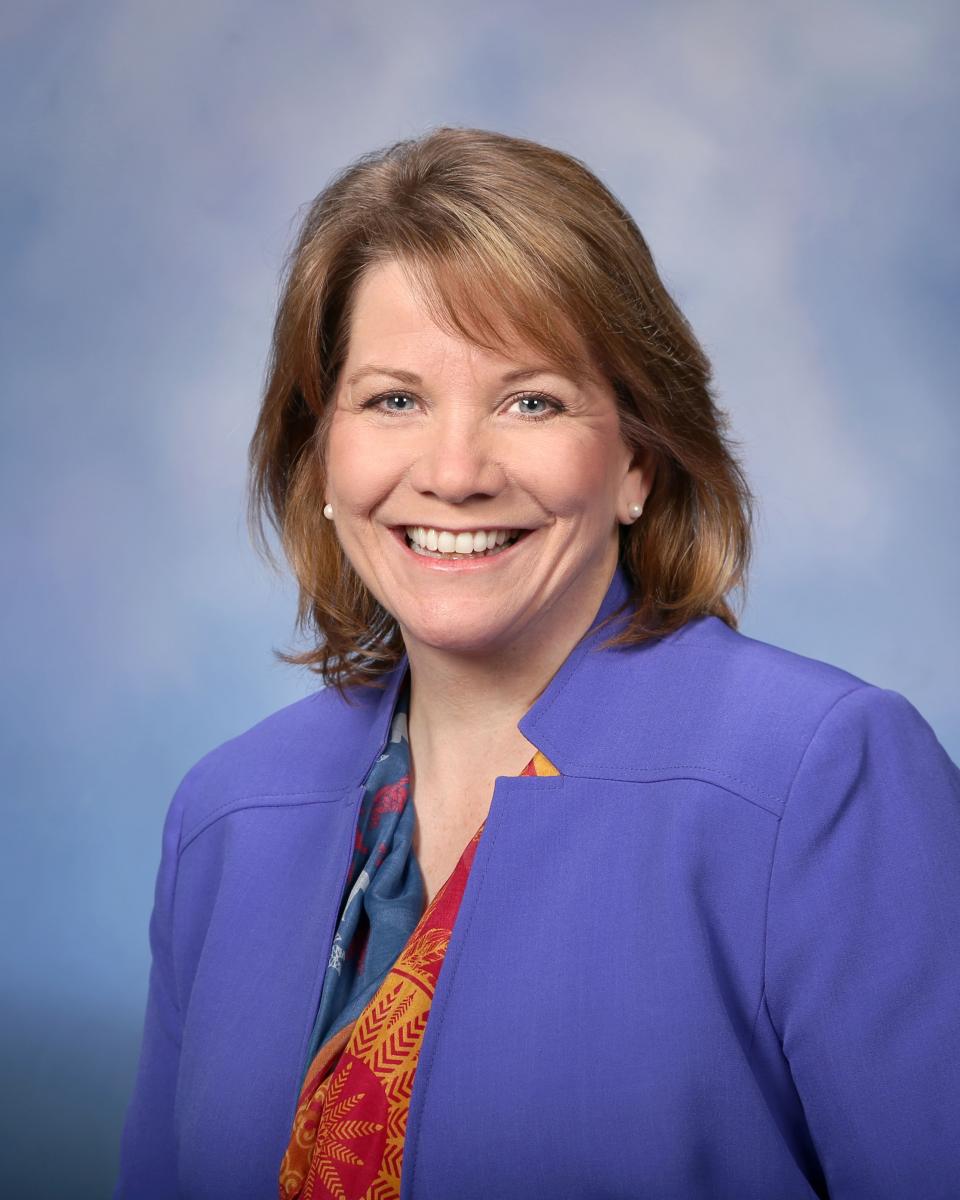 Who is she?
House Minority Leader Christine Greig represents House District 37, serving Farmington and Farmington Hills. She is the minority leader and serves on the Government Operations and House Fiscal Agency governing committees.
Representative Greig is serving her third term in the House. Prior to serving in the House of Representatives, Rep. Greig worked for Andersen Consulting (now Accenture) as a consultant and for Kmart Corp. before co-owning Fulcrum Computer Services in Farmington Hills. Greig worked with numerous Fortune 500 corporations and government agencies. She became House Minority Leader in 2019.
Why was she chosen as Legislator of the Month?
We chose Rep. Greig as our legislator of the month in January for her work on TeA+chers for Michigan Education Plan, a package of bills that will help attract and retain teachers in Michigan and her no vote opposing the plan to siphon public dollars from accountable local schools to unaccountable for-profit charters.
What else has she been up to in the legislature?
Click here to cast your vote for Christine Greig as Progress Michigan's Legislator of the Year.