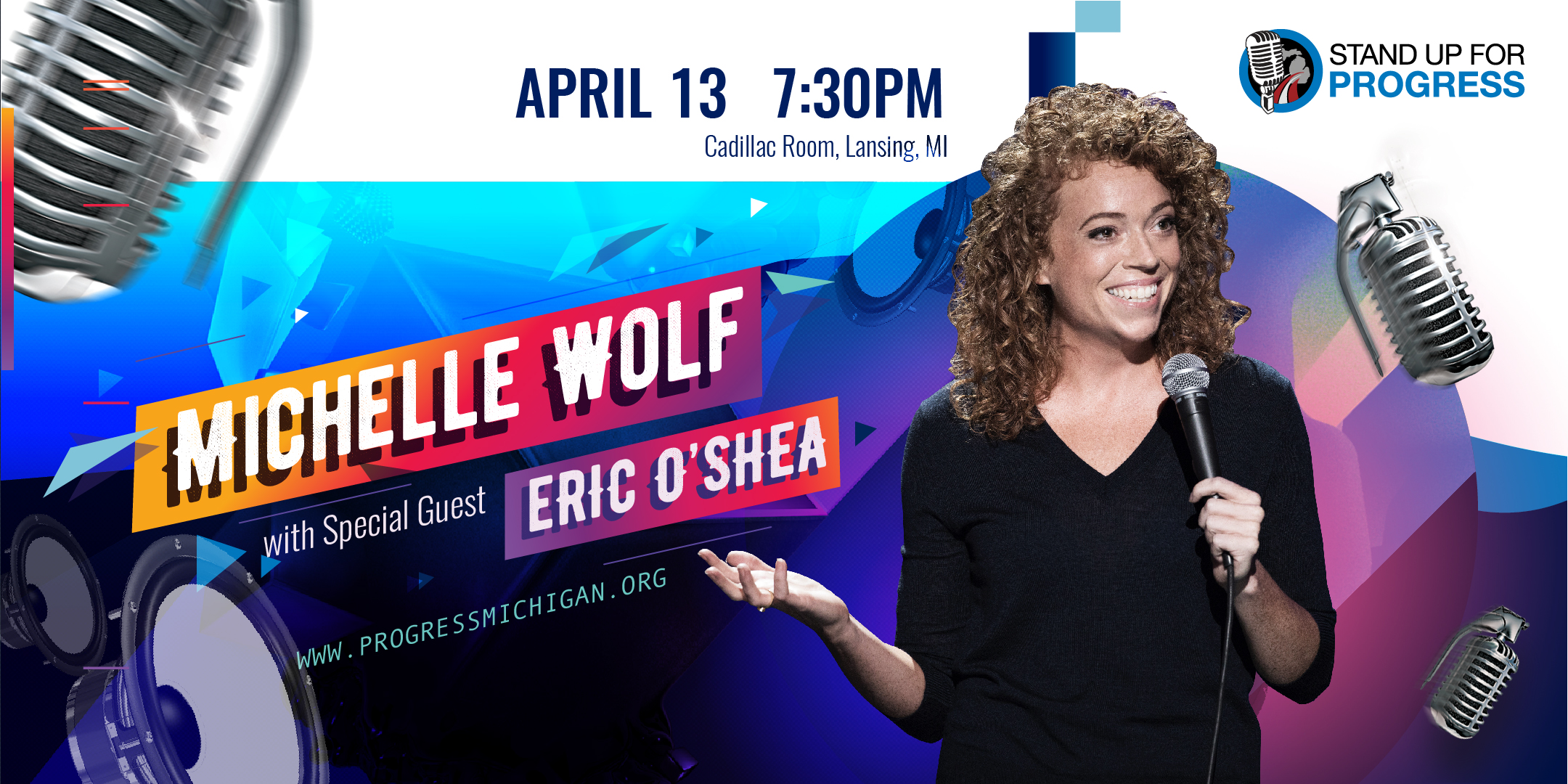 FOR IMMEDIATE RELEASE
News from Progress Michigan
January 31, 2019
Contact: Sam Inglot, 616-916-0574, sam@progressmichigan.org
Michelle Wolf to Bring Hilarious Comedy Show to Michigan
Wolf will headline Stand Up for Progress event
LANSING — Comedian Michelle Wolf will be the headliner for Progress Michigan's annual Stand Up for Progress fundraiser on April 13 in Lansing. Tickets for the event are on sale now.
Michelle Wolf is best known for her work on Comedy Central's The Daily Show and Late Night with Seth Meyers. She also made headlines for her uncensored 2018 White House Correspondents Dinner monologue.
The 2019 Stand Up for Progress event will take place at 7:30 p.m. at the Cadillac Room in REO Town in Lansing, building on wildly successful past events, including two sold-out shows last year in two cities. General admission tickets are only $35.
In true Progress Michigan fashion, Stand Up for Progress bucks the trend of traditional fundraisers where a speech and plated dinner are the normal affair. Opting instead for nationally-known stand up comedians like Wolf, music, and fun.
"Michelle Wolf's political comedy made a lasting impression on the White House Correspondents Dinner and we can't wait to bring her to Lansing," said Lonnie Scott, executive director of Progress Michigan. "Tickets will likely sell out quickly, so I encourage everyone to get theirs as soon as possible."
###