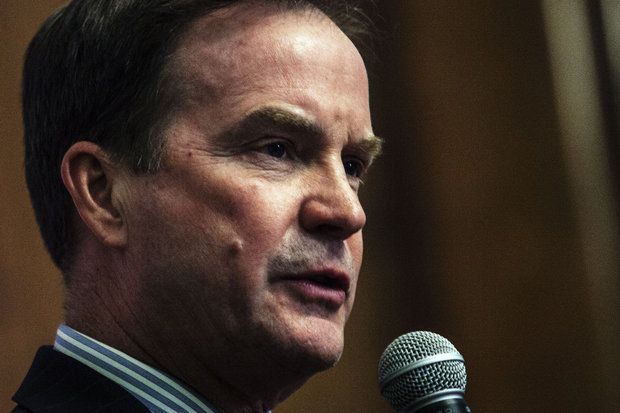 FOR IMMEDIATE RELEASE
News from Progress Michigan 
October 22, 2018
Contact: Sam Inglot, 616-916-0574, sam@progressmichigan.org
Statement on Court of Claims Dismissal of Lawsuit Seeking to End Schuette Political Enterprise
Madden to appeal decision 
LANSING — Progress Michigan released the following statement after the Michigan Court of Claims dismissed the lawsuit seeking to end Attorney General Bill Schuette's use of his office for political gain.
"The evidence is clear, Bill Schuette and his staff have used his office for political gain. Whether it was campaigning for Jeb Bush or using taxpayer funded positions to do political work, Schuette has shown he's more interested in his own political career than working on behalf of the people of Michigan," said Hugh Madden, plaintiff in the lawsuit. "Today's decision is a setback for accountability and transparency. I plan to appeal to the Court of Appeals to ensure the Schuette political enterprise no longer can use his office for political purposes."
Progress Michigan released a trove of emails this summer that showed Schuette and his taxpayer-funded staff used state time and resources to campaign for Jeb Bush in 2015 and used a newly created constituent relations position to further Schuette's political career. This evidence was submitted as part of the lawsuit and has been forwarded to the FBI and the Office of Special Counsel where an ongoing investigation into this issue has been happening since early 2018.
"Honestly, we're not surprised that a Republican judge would try to protect the Republican nominee for Governor two weeks out from an election, but we are disappointed that appears to be the case," said Lonnie Scott, executive director of Progress Michigan. "The simple fact is that Bill Schuette has used his taxpayer-funded office for political gain. We're hopeful that the full Court of Appeals will be more interested in protecting the Michigan Constitution than protecting Republican political nominees."
It should also be noted that as of the time of this release, Judge Murray and the Court of Claims have not notified Progress Michigan or their attorney of the decision and these statements are made based off of available media reporting.
###