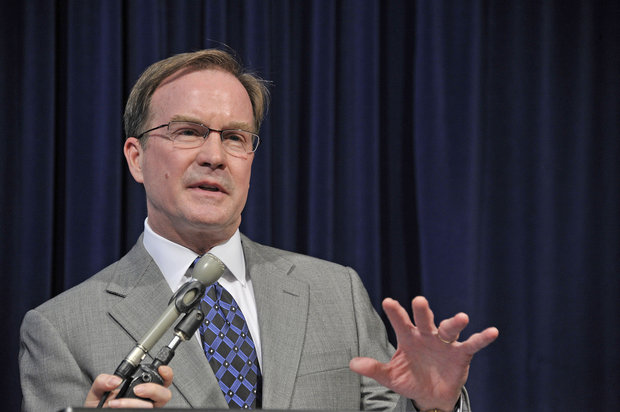 FOR IMMEDIATE RELEASE
News from Progress Michigan
September 20, 2018
Contact: Sam Inglot, 616-916-0574, sam@progressmichigan.org
Does Schuette Super PAC Shakeup Show Campaign on the Ropes?
Has the DeVos family money dried up or been pulled back?
LANSING — Today in a tweet, Crain's Business Detroit reporter Chad Livengood reported that Bill Schuette's gubernatorial campaign has poached the head of a pro-Schuette Super PAC to be the campaign's new spokesperson. Progress Michigan is drawing attention to the development and questioning why this 11th hour move happened.
"Republican consultant [Stu Sandler] officially became [Bill Schuette's] campaign spokesman and senior advisor today. He has been reinforcing the Schuette campaign message all along, running the pro-Schuette Super PAC Better Jobs Stronger Families," Livengood tweeted.
"This is a massive shakeup at a critical time when Schuette's record is coming home to roost and people are not buying his shady rhetoric. We're wondering if corporate donors or the DeVos family have pulled their support for the Super PAC efforts supporting Schuette. If so, that's a bad sign. If your campaign is so poorly run that even the DeVos family won't burn money on it, that's saying something," said Lonnie Scott, executive director of Progress Michigan. "Why else would the head of a pro-Schuette Super PAC jump ship at the last minute like this? We're just hoping there's no illegal coordination between the PAC and Schuette's campaign. Sandler and Schuette campaign manager Carter Bundy have been seen huddling. How did this new-found relationship come to be a reality?"
It was widely reported earlier this month that the Republican Governor's Association was pulling $1.5 million that was supposed to support Schuette out of the state. Is Sandler's departure from the pro-Schuette Super PAC another sign of corporate money drying up for Schuette's shady policies?
###