FOR IMMEDIATE RELEASE
News from Progress Michigan
September 19, 2018
Contact: Sam Inglot, 616-916-0574, sam@progressmichigan.org
Republican Officials Must Denounce, Reprimand Grosse Pointe Shores Councilman
GOP official Matt Seely posted memes joking about sexual assault and objectifying women
MICHIGAN — Republican officials vying for public office and the leadership of the MIGOP State Committee must denounce and reprimand Grosse Pointe Shores City Councilman Matt Seely for posting memes joking about sexual assault and objectifying women, Progress Michigan said today.
On Tuesday, the watchdog organization discovered numerous Facebook posts from Seely objectifying women and making light of sexual assault and rape allegations. This type of behavior should not be tolerated by any public body or political party.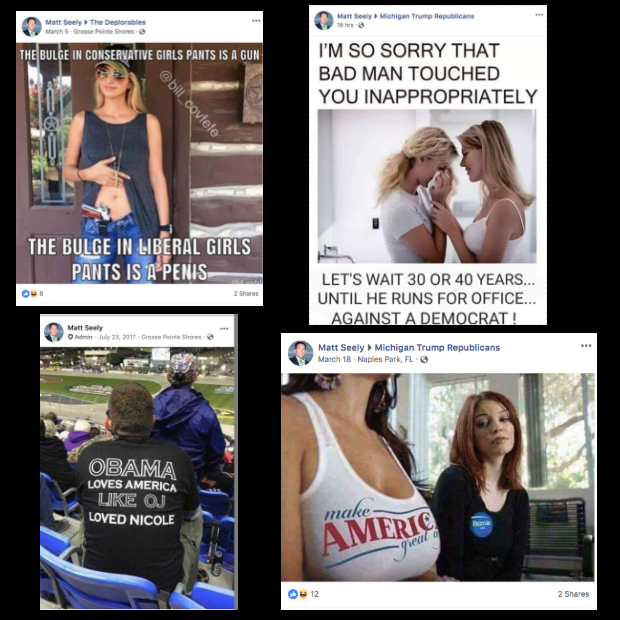 "The Grosse Pointe Shores City Council and Michigan Republican Party, along with its candidates for elected office must denounce and reprimand Seely for his shameful behavior immediately," said Lonnie Scott, executive director of Progress Michigan. "We've seen across this state and country that we have a problem with sexual assault and belittling and attacking the women who bravely come forward to share their story. Seely's actions reinforce a culture that victimizes survivors even further and discourages them from coming forward to hold their assailants accountable. We need public officials who take that matter seriously, not make jokes about it for political purposes."
Matt Seely is listed as a state committee member on the 14th District Republican Committee. He's also been photographed rubbing elbows with Republicans seeking elected office such as Bill Schuette, Tom Leonard, Mary Treder Lang, and Lena Epstein.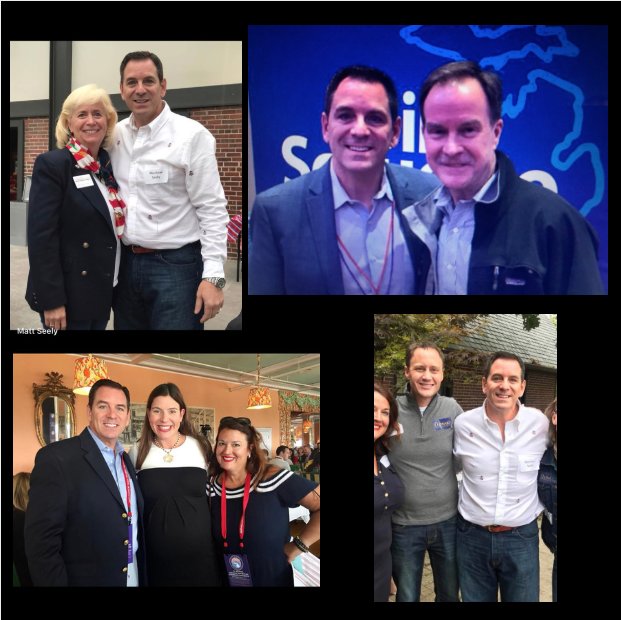 In media interviews, Seely has claimed Progress Michigan is trying to censor his free speech.
"This has nothing to do with free speech. Matt Seely can say anything he likes, but that doesn't mean he can escape scrutiny and accountability," Scott said. "We demand more from political parties and public officials."
###