Yesterday after posting audio and an amended transcript of a radio interview in which Dave Agema made some even more offensive comments about LGBT people, we learned that one of the radio hosts was Doug Sedenquist, vice-chair of the Delta County Republican Party and 38th Senate District delegate to the Michigan Republican State Committee. In other words, he's elected to two different positions, by the members of his county party and the state party.
Not only did Sedenquist say some wildly offensive things on the air, including leveling unfounded personal attacks on Luke Londo, one of the young Republican activists calling on Agema to resign, he also has a long history of saying offensive things on Facebook. (We're starting to notice a theme here.) Here are the top 5 craziest things he's posted on Facebook in the last few months.
1. Posted a story about Florida sheriffs who refused to enforce President Obama's gun violence prevention proposals, and noted that 4 of Michigan's 83 sheriffs have signed a pledge promising to do the same.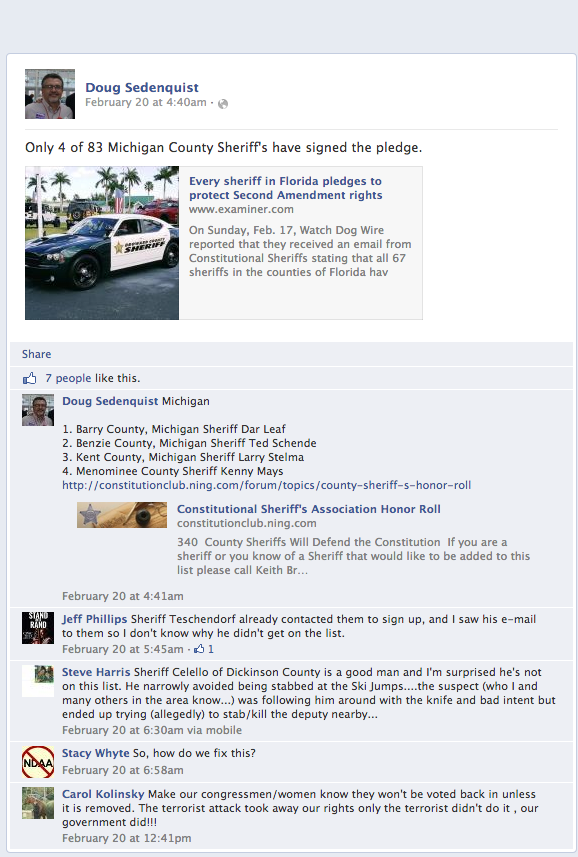 2. Reposted a link calling on Michiganders to vote Sens. Levin and Stabenow out of office in the next election cycle because they are allegedly "willing to sign away your 2nd Amendment Rights to the United Nations." Sen. Levin recently announced he won't be running for reelection, and Sen. Stabenow won't be up for reelection until 2018.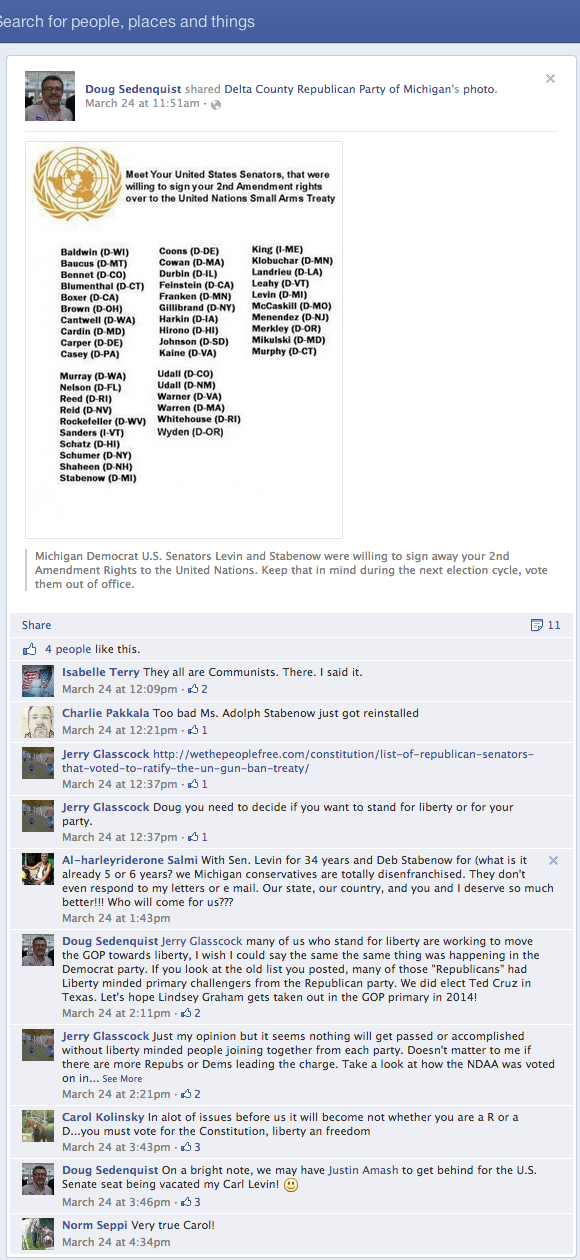 3. Commented on a Detroit Free Press story about Sen. Casperson's anti-biodiversity bill. The bill amounts to a power grab on behalf of the Republican-controlled Legislature from the DNR, and some conservative activists (including Sedenquist apparently) believe that it's necessary to prevent the DNR from carrying out a vast anti-private property conspiracy ("Agenda 21") in cooperation with the United Nations.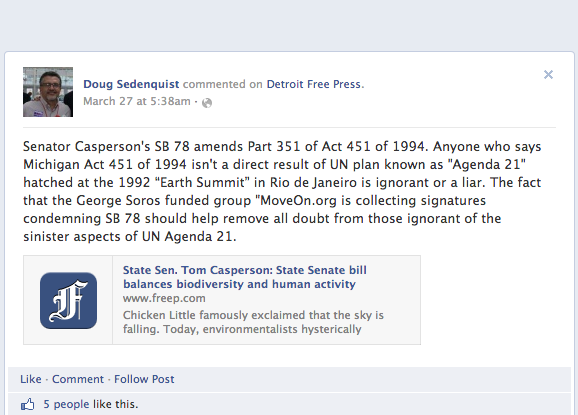 4. Commented on an op-ed calling on Dave Agema to apologize to the LGBT community with a quote from Dr. Ben Carson comparing marriage equality to pedophilia and bestiality.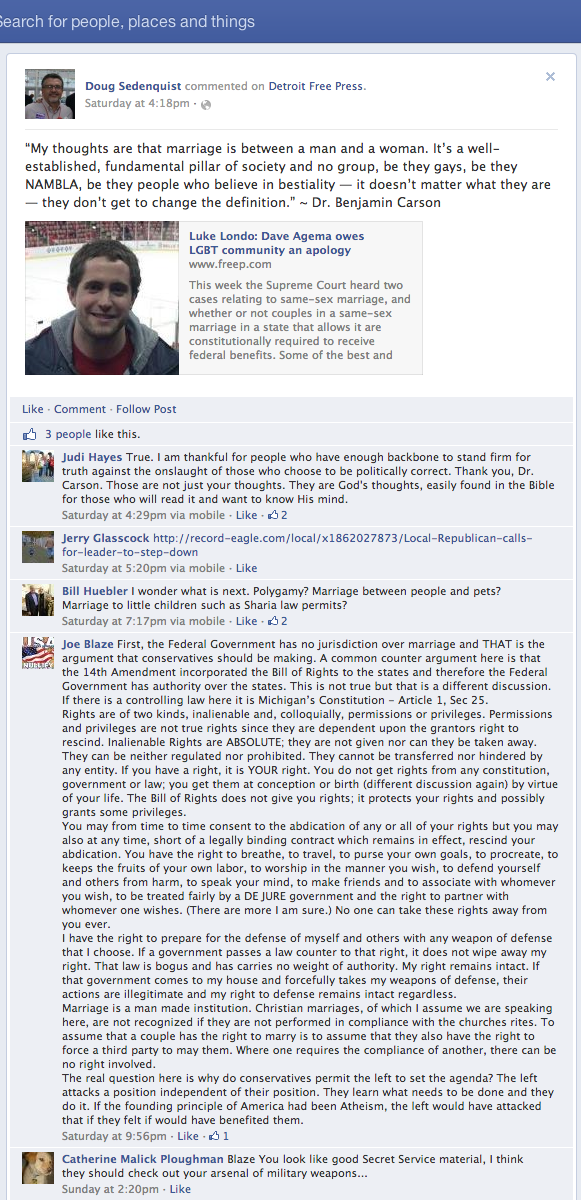 5.Posted a link to a blog post arguing that federal law regulating marriage should be informed by religious principles, with an odd comment suggesting that "a metro-sexual" wouldn't understand baseball references.