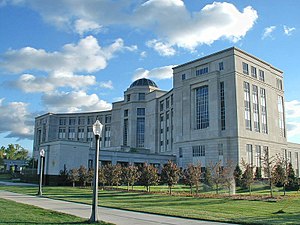 FOR IMMEDIATE RELEASE
News from Progress Michigan
June 19, 2019
Contact: Sam Inglot, 616-916-0574, sam@progressmichigan.org
Progress Michigan Joins Brief Opposing 'Adopt and Amend' Scheme
Brief argues the legislature acted unconstitutionally when it gutted minimum wage and earned paid sick time laws in December 2018
LANSING — Progress Michigan joined A Better Balance and 12 other organizations in filing an amicus brief arguing the legislature acted unconstitutionally when it adopted and then amended two ballot measures in 2018. The scheme was designed to gut both the minimum wage and earned paid sick time ballot measures instead of allowing the laws to take effect or go before the voters.
"Knowing that both proposals were extremely popular with voters, the Michigan Chamber of Commerce and other corporate lobbyists in Lansing pushed Republican legislators to gut the laws and screw over working families," said Lonnie Scott, executive director of Progress Michigan. "The move by the Republican legislature was an unprecedented and unconstitutional attack on our democracy and the right to petition."
The brief Progress Michigan signed onto lays out the ways the legislature acted unconstitutionally when it amended both laws – effectively gutting them – during the 2018 lame duck session.
"The people of Michigan have a right to petition their government and that freedom should not be infringed by shady, backroom tactics," Scott continued. "Progress Michigan will always be on the side of working families and we are glad to join with dozens of groups filing amicus briefs in opposition to the unconstitutional and immoral actions of the Republicans last year during lame duck."
A copy of the brief can be found here.
###