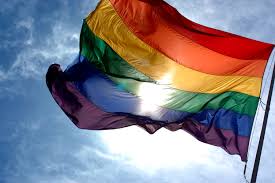 FOR IMMEDIATE RELEASE
News from Progress Michigan
January 7, 2019
Contact: Sam Inglot, 616-916-0574, sam@progressmichigan.org
Progress Michigan Applauds Gov. Whitmer's Move for LGBTQ Protections
Executive Order is a good first step toward true equality for all
LANSING – Today, Progress Michigan praised Governor Gretchen Whitmer for taking real steps toward true equality for all of Michigan's citizens regardless of sexual orientation and gender identity.
Earlier in the day, Whitmer signed an executive order prohibiting discrimination in state employment and services based on sexual orientation and gender identity.
"Governor Whitmer's decision to take meaningful steps toward equality for everyone in Michigan is a welcome move toward ensuring our friends and family in the LGBTQ community are no longer treated as second-class citizens. Everyone deserves to have the freedom to love and identify as their authentic selves," said Lonnie Scott, executive director of Progress Michigan. "We've been pleased with what we've seen out of Gov. Whitmer's administration in the past week. It's a sign that Michigan is moving in a more progressive direction."
The directive is in stark contrast to eight years of complete Republican control, in which they GOP-led legislature doubled down on discrimination by implementing laws with provisions using the guise of so-called "religious liberty." Even with Whitmer's executive order, Progress Michigan believes more work remains for the legislature.
"While this executive order is a great start, the time is now for our legislature to step up, keep pace with modern America, and pass legislation fully protecting the LGBTQ community from discrimination across the board" Scott continued. "It is unacceptable that people can still be denied housing, education, employment and more because of who they love, or how they identify."
###