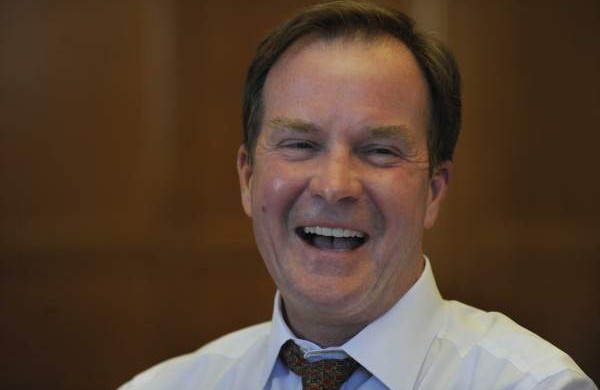 In a state where water contamination is a growing crisis, threats to our Great Lakes go unchecked, and corporate interests lobby to dump pollution into our air and water, people are rightly concerned about the records and proposed policies of those seeking higher office.
Throughout the last year, Attorney General Bill Schuette's record on the environment has been laid bare as he's campaigned to be Michigan's next governor.
As one columnist put it: Schuette has had a "career marked by sympathy for industrial polluters, hostility toward environmental regulation, and indifference to the threat of global warming that most civilized nations are struggling to arrest."
Now, the Detroit Free Press is reporting that Schuette dragged his feet in addressing one of the most pressing issues facing Michigan's public health and water: PFAS contamination. PFAS are a chemical used in firefighting foam and other substances that has been linked to a myriad of health problems, including cancer.
The situation involves a former Air Force base in Northern Michigan where PFAS leeched into the local ground water, a local attorney and landowner in the area is taking Schuette to task for delaying legal action that could have led to accountability in the situation:
The Freep reports: But the state, he said, lost more than nine months of precious time — from late April 2017 to early February of this year — that could have been spent pushing the Air Force to stop the pollution because a requested letter detailing the applicability of the statute and related rules got held up in the Attorney General's Office.
"It's completely unacceptable that our attorney general – who is supposed to be the people's lawyer – delayed and stalled any real action to enforce cleanup of PFAS contaminated areas near Wurtsmith Air Force Base," said Bob Allison, deputy director at Michigan LCV.
Bill Schuette's record on protecting our air and water is rife with failures. Over the years, he's shown he's an ally of the corporate polluters who fund his campaigns and political interests. This latest development shows that even now, with two months left in his stint as Michigan's top law enforcement official, he's not done letting the people of this state down.