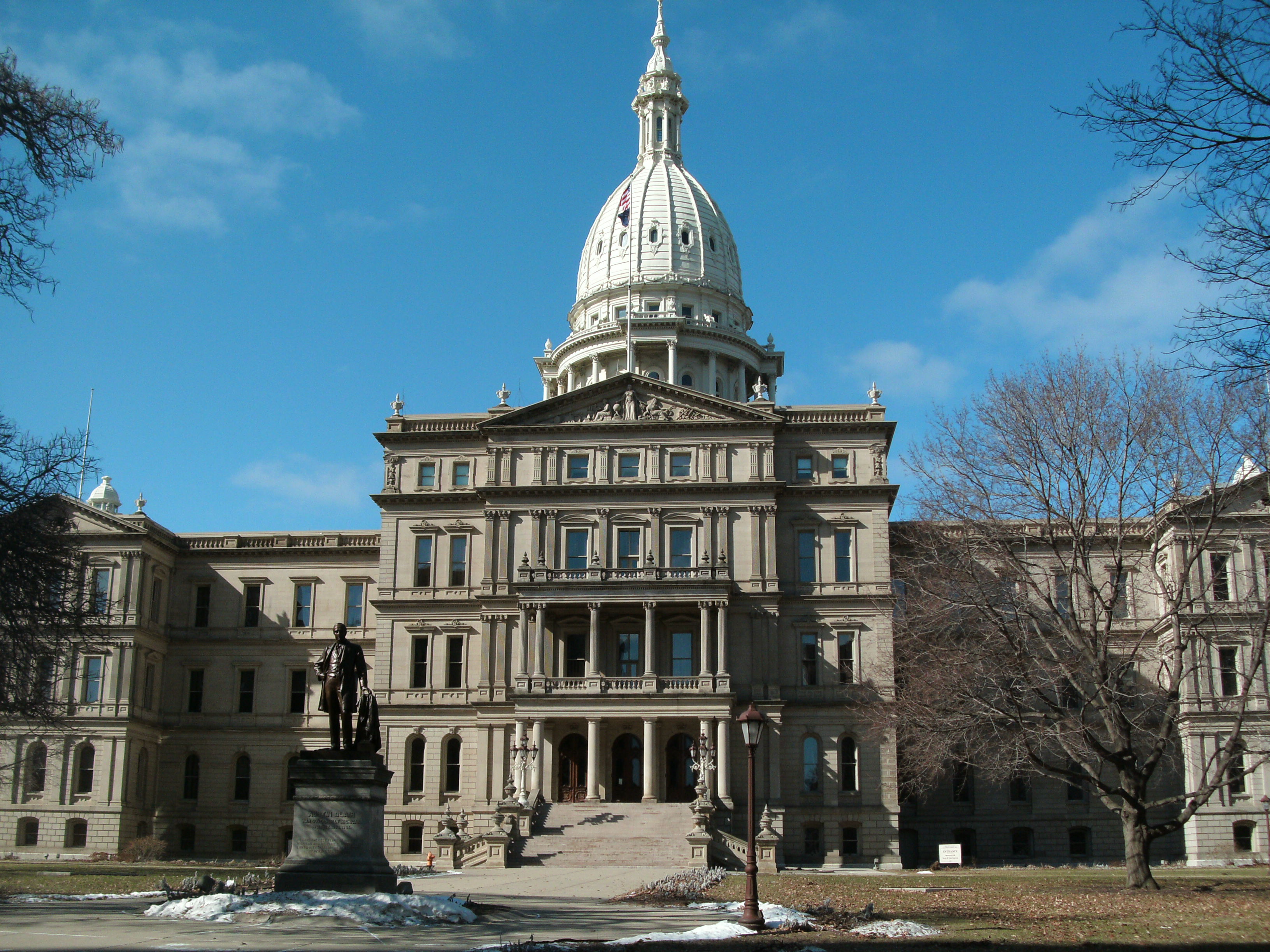 FOR IMMEDIATE RELEASE
News from Progress Michigan
November 15, 2018
Contact: Hugh Madden, 734-250-2070, hugh@progressmichigan.org
Progress Michigan Calls on Senator Meekhof to Discipline Senators Brandenburg and Marleau
Votes for personal financial gain likely a violation of Senate rules
LANSING — Today, Progress Michigan mailed a letter to Senate Majority Leader Arlan Meekhof urging him to discipline two members of the Michigan Senate for violation of Senate rules. The Senators voted on a bill that would allow those with Senate campaign committees to transfer cash to House campaign committees. In both Brandenburg and Marleau's case, this would result in cashing in on loans they made to their House committees – a clear financial gain from their vote.
"Rules exist for a reason and it's clear to me that these senators broke Senate rules by voting on a bill they had a personal financial stake in," said Lonnie Scott, executive director of Progress Michigan. "For years, Senator Meekhof has resisted every attempt to make our state government more open and accountable by refusing to allow FOIA reform to come up for a vote in the Senate. He should send a clear message that breaking current Senate rules is not acceptable. I wish I could say these Senator's actions were a shock but Republicans in the Michigan legislature are more self-serving than a u-scan checkout lane."
The text of the letter mailed to Senator Meekhof is below:
Senator Arlan Meekhof:
It has come to our attention that votes by two members of the Michigan State Senate on SB 1022 may have violated Senate rule 1.306 as both Senator Brandenburg and Marleau have a personal financial interest in passage of the bill.
The Detroit Free Press recently published a story indicated both Senators would personally profit by being able to transfer funds from their Senate campaign committees to their House campaign committees and use the money to pay off loans they had given to their House committees.
This is a clear conflict of interest. I am asking you to discipline both Senator Brandenburg and Marleau for violation of Senate rules and for the Senate to reconsider Senate Bill 1022 and vote it down. The people of the State of Michigan expect their elected officials to work on their behalf and be beyond reproach. Swift action by the Senate to discipline both Senators would send a clear message that the Senate will not tolerate this type of shady behavior.
Sincerely,
Lonnie Scott
Executive Director
Progress Michigan