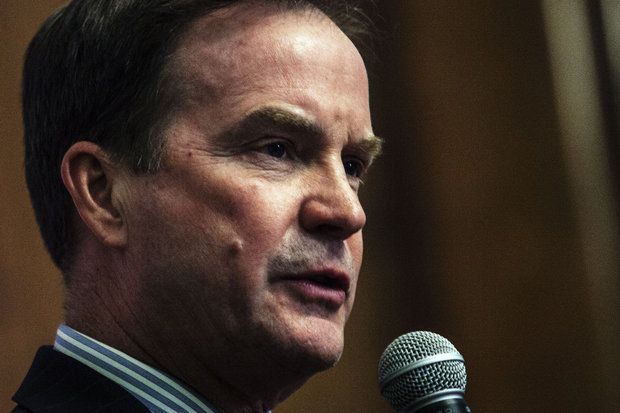 FOR IMMEDIATE RELEASE
News from Progress Michigan
September 4, 2018
Contact: Sam Inglot, 616-916-0574, sam@progressmichigan.org
Bill Schuette Backs Oil Company in Climate Change-Denying Suit
Schuette backing Exxon Mobil, rather than standing up for air, water, and public health
MICHIGAN — Bridge Magazine is reporting that Attorney General Bill Schuette is siding with a massive oil company in court and defending the company against accusations that it misled the public and its shareholders about the risks of burning fossil fuels to the planet.
The court filing claims that climate change is an "unsettled area of science," according to Bridge Magazine.
"Bill Schuette is once again standing with corporate polluters who are threatening the health and safety of not only the public, but our planet. Our air and water are vital resources that need to be protected, but Bill Schuette would rather try to protect oil company profits," said Lonnie Scott, executive director of Progress Michigan. "There is no doubt that climate change is real and Bill Schuette's excuse that he's defending free speech doesn't hold weight. He has a history of standing up for oil companies, rather than pushing for policies that clean up our air and water, while protecting our public health. This has nothing to do with free speech and everything to do with appeasing his corporate donors."
Schuette has a long history standing with fossil fuel companies and opposing efforts to clean up our air and water. In 2014, Schuette tried to block efforts to limit pollution from coal plants including mercury and arsenic. He also opposed the Clean Power Plan, which sought to lessen the negative impacts of coal-fired power plants on climate.
"Michigan deserves elected officials who go to bat for our communities, our Great Lakes, and our public health. Unfortunately, Bill Schuette has decided to stand with corporate polluters instead," Scott said.
###