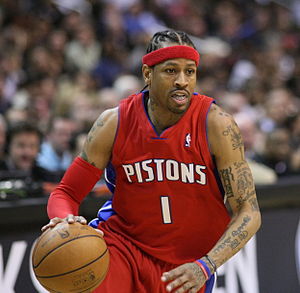 Image via Wikipedia
You can't make this stuff up, folks. First, the so-called leaders of Michigan's state Legislature, Senate majority Leader Mike Bishop and Speaker of the house Andy Dillon, blow a Sept. 2 deadline to put a permanent ban on drilling for oil in the Great Lakes on the November ballot.
Cue up the outraged community leaders speaking for the people who wanted a chance to vote on the ban:
"At a time when Michiganders are looking to the Legislature to lead on the Great Lakes, the Majority Leader sent the Senate on a taxpayer-funded vacation and the Speaker of the House couldn't be bothered to call for a vote on the drilling ban," said Cyndi Roper, Clean Water Action Michigan director."Speaker Dillon and Majority Leader Bishop abdicated their duty to Michiganders by refusing to give them the chance to vote to slam the door on drilling in the Great Lakes."
Mind you, both chambers introduced bills that would put the ban on the ballot well before the Enbridge eruption — when one million gallons of oil spilled into the Kalamazoo River.
Now, people, I sometimes (all the time) wish I ruled the world, but I don't. So you know I couldn't have made this happen:
GRAND ISLE, La. — A mile-long sheen is now visible where an offshore petroleum platform exploded and burned Thursday off Louisiana, the Coast Guard said.
I know Bishop and Dillon have a history of, well, blowing deadlines (cough, budget, cough, government shutdown, cough, it happened twice).
But seriously. They go on vacation (I want to say that the way Allen Iverson says "Practice?!?!) AFTER a catastrophic oil spill in the Gulf of Mexico, AFTER a whole pipeline erupts in Michigan, without doing more than the bare minimum on an issue that involves protecting, permanently, Michigan's Great Lakes, and then another rig explodes?!?!
Our fabulous leadership, thankfully, will have something in common with AI soon: they'll be out of the league come January. Here's hoping some real leaders stand up to take their place.