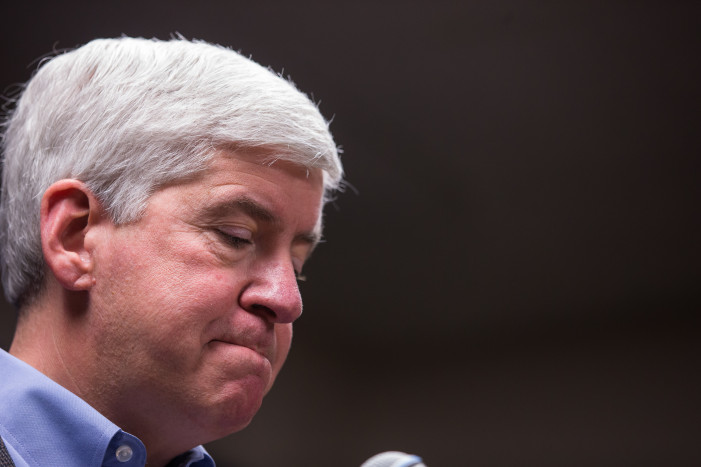 FOR IMMEDIATE RELEASE
News from Progress Michigan
July 3, 2019
Contact: Sam Inglot, 616-916-0574, sam@progressmichigan.org
Progress Michigan Statement on Snyder Not Going to Harvard
Reports indicate Snyder is turning down the fellowship because of Flint backlash
MICHIGAN — Progress Michigan released the following statement regarding Rick Snyder turning down a fellowship with Harvard University because of a "lack of civility," according to media reports. The fellowship should have never been offered in the first place. 
"This is what people power in action looks like. People like Rick Snyder don't get to take prestigious positions after poisoning cities and bowing down to corporate interests," said Lonnie Scott, executive director of Progress Michigan. "The backlash Snyder and Harvard faced over the fellowship wasn't a 'lack of civility' — it was people speaking truth to power and holding Snyder accountable for the myriad of problems he and his corporate donors created for Michigan and communities across this state. If Rick Snyder is so concerned about so-called civility, then he should get the same amount of civility he showed the people of Flint: none."
Rick Snyder's tenure as governor saw the poisoning of Flint, the erosion of local democracy, billions of dollars in tax breaks for corporations, and pushing backwards policies that discriminated against people in Michigan. 
###