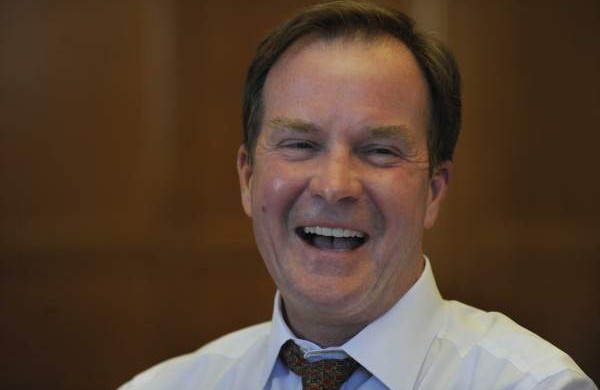 FOR IMMEDIATE RELEASE
News from Progress Michigan
October 9, 2018
Contact: Sam Inglot, 616-916-0574, sam@progressmichigan.org
Schuette Trying to Dodge Accountability on UIA Case
Schuette aggressively prosecuted innocent families, refused to settle
LANSING — Attorney General Bill Schuette is trying to distance himself from the Unemployment Insurance Fraud case that will be heard before the Michigan Supreme Court. Schuette has aggressively prosecuted and refused to settle with people who were falsely accused of unemployment fraud. Schuette is now saying he has no choice, but that's not true.
"Bill Schuette is desperate to try to change his record of attacking innocent working families who fell on hard times. Schuette owns the pain and suffering he's put families through who have only sought justice. He doesn't get to walk away from his record on this," said Lonnie Scott, executive director of Progress Michigan.
In a statement, Schuette wrote: "As Attorney General, it is my responsibility to defend all of Michigan's laws, whether I personally agree or not, and regardless of whether the law is a good one." He then tries to paint himself as sympathetic to the plight of working families who were falsely accused of unemployment fraud by a computer system, despite years of aggressively prosecuting them in court and refusing to reach a settlement.
Schuette's own record shows he indeed can and has chosen which laws to support and which to back away from. In the now-infamous teacher "3 percent" case, Schuette fought teachers from getting the pay they had earned for six years before dropping the case and forcing the Snyder administration to bring in outside counsel. In that situation, Schuette also tried to act like he supported the decision, despite spending the better part of a decade being on the wrong side of the issue.
"This is why people call him Shady Schuette," Scott continued. "He's trying to paint himself as sympathetic to victims, when he's the one who has been their abuser in the court."
###