The Progress Michigan team had a very busy quarter, and now we are full swing into election mode and are working furiously to ensure that voters across Michigan have the resources they need to successfully cast their ballots on or before November 8. Your support allows us to educate voters about their voting rights, as well as on a wide range of issues that are important to consider when casting your ballot this voting season. Thank you for all that you do to help us do what we do 🤗!

Fighting disinformation from all sides.

Our research team has been busy gearing up for the election and fighting disinformation on right-wing extremism, abortion access, elections, and our education system and educators.

Harvesting Equity in Rural Michigan. With fall upon us, the harvest season means food, which is why Progress Michigan has been convening with our partners to create a more equitable Farm Bill. The Farm Bill is federal legislation passed every five years that touches everything from nutrition assistance programs to crop insurance to rural broadband, and we're working hard so that the next version, in 2023, will include meaningful reforms to level the playing field for our independent family farmers.


We also worked with the Michigan Farmers Union to place a column with the Detroit News supporting President Biden's student loan debt relief and pushing back on attacks from the right that sought to pit farmers against other workers.
As part of our work to turn out rural voters and ensure equitable access to the polls we worked on an OpEd with our partners at Miigwetch Inc. on their Rock the Native Vote campaign.
This quarter we also released a stellar research report on the Line 5 tunnel agreement passed under former Gov. Rick Snyder.

Michiganders want common sense gun violence prevention legislation now.

At the end of August, in a lead up to the school year, we partnered with the American Federation of Teachers Michigan, Michigan Education Association and the Michigan State Board of Education to conduct polling to learn more about how Michiganders feel about gun violence prevention policies.

The results

are clear, no matter your political party, or whether you own a firearm, Michiganders across the state overwhelming support policies like safe storage and Extreme Risk Protection Orders (ERPO) to reduce gun violence in our communities. We'll use this new information to lobby our newly elected officials towards the end of this year.

MichiganVoting.org

– We'd be remiss if we didn't mention one of our top priority partner projects,

MichiganVoting.org

. This nonpartisan, voter education project is a one stop shop for everything you need to know to successfully vote in the next election. Our amazing designers have been hard at work for months creating content for the site including multiple resources in Arabic, Bangla and Spanish (and English).

We're continuing to grow our team and are looking for an operations manager. Check out our available positions

here

.

We hired a new digital organizer, Jade Gray, to help grow our social presence and combat mis- and dis-information.

The team attended the ProgressNow all staff and for our staff bonding we took a hot air balloon ride over New Mexico!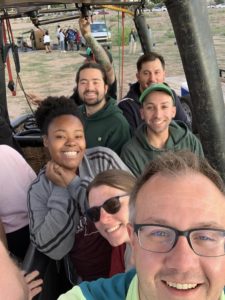 ProgressiveVotersGuide.com/Michigan

— Our research team has been hard at work to produce a

virtual voter guide

that recommends progressive candidates up and down the ballot. That may not sound like much, but the guide covers all the statewide races down to countywide seats in 20 counties! That's over 388 candidates to review and write bios for. 

With a critical election coming up, the Progress Michigan Political Action Fund used cutting-edge technologies to run a digital program supporting progress up and down the ballot while reaching millions of voters. We're always testing and re-evaluating our content so we can develop messages that work and target them to the people who most need to hear them — and our expanded creative team full of kick-ass designers and videographers has helped make our program bigger and better than ever.

The Progress Michigan Political Action Fund has drafted, designed and mailed 1,845,404 pieces of mail and counting…so watch your mailbox for postcards from your favorite progressives.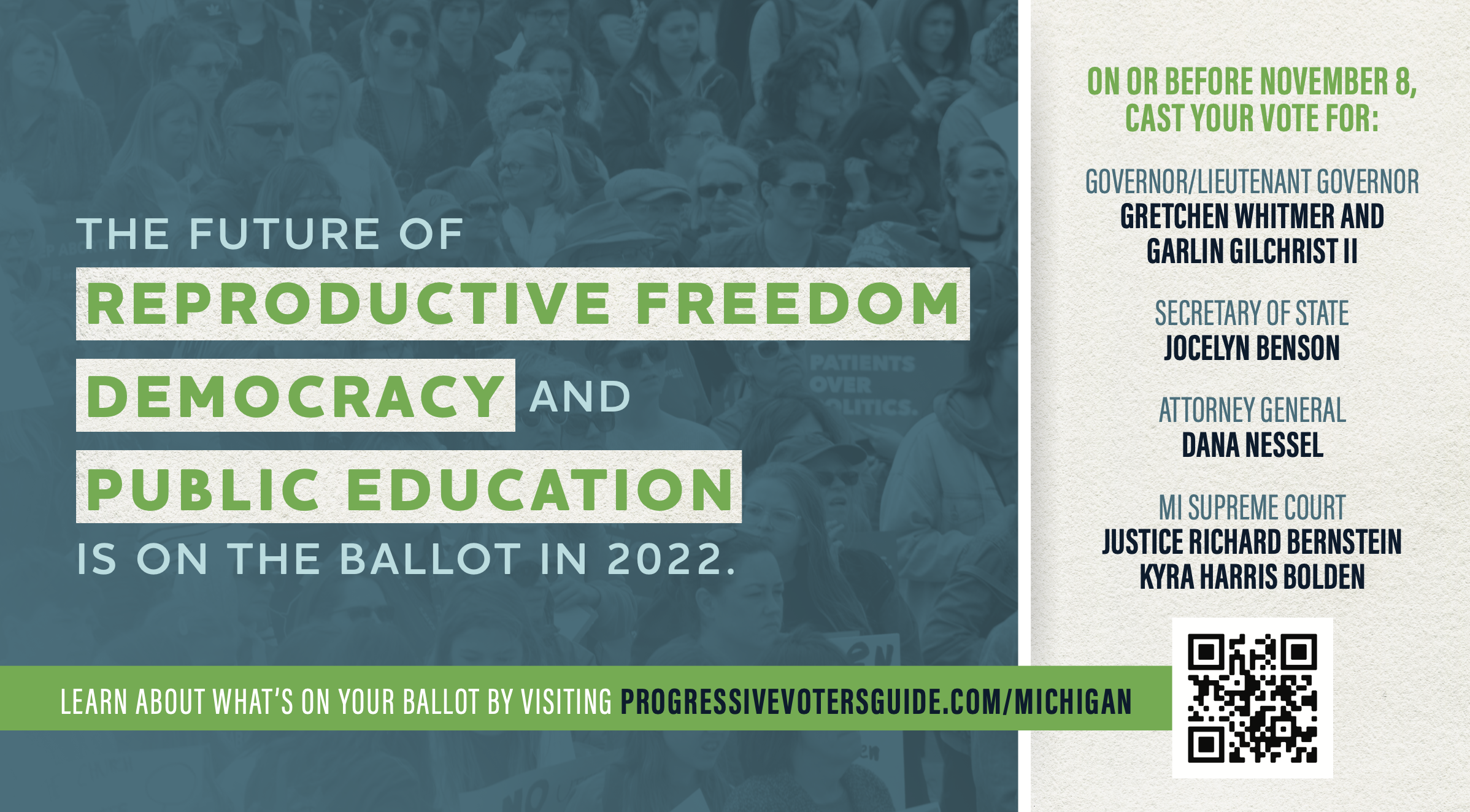 Paid for with regulated funds by Progress Michigan Political Action Fund, 614 Seymour Ave., Lansing, MI 48933. Not authorized by any candidate or candidate committee.